It was a busy month at clinic locations across Canada, as our teams were presented with a challenge: participating in fundraising for Enhancing Life Month!

Enhancing Life Month is a fundraising campaign that happens every October and reflects the overwhelming ambition of our clinics and the charitable giving of our neighbours throughout the country. The Enhancing Life Foundation exists year-round and provides grants to a wide variety of Canadian charitable organizations and community outreach programs that enhance life.
Here is a roundup of some of the fundraising initiatives we saw from just a few of our clinics!
Selfies for Charity

The teams at Visique - Place Cartier, Visique - rue Principale, and Visique - St-Joseph in Gatineau joined together and got creative! They had a Selfie Scavenger Hunt to raise funds for The Gatineau Social Pediatrics Centre.
Check out the mosaic of all the teams' selfies: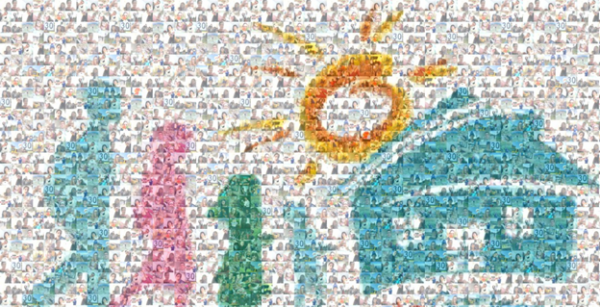 Nathalie Provencher of Visique - Gatineau Place also made homemade coleslaw and jam, offering it to friends and colleagues in exchange for a donation for Gatineau Social Pediatrics Centre!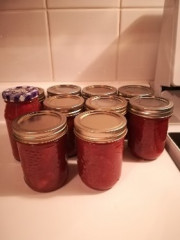 Sweating for a Cause

Dr. David English of FYi Sechelt - Sunshine Coast, hopped on his bike and offered to cycle for donations! He rode from beautiful Gibsons, BC to Earl's Cove, BC and back (in just 5.5 hours!) for a total of 150 kilometres and $883.50 raised. All proceeds went toward the Sunshine Coast Community Services Society.
Triumphant Raffling
Two of our Regina clinics—Northgate Mall and Victoria Square—teamed up to host a raffle to raise funds for Enhancing Life Month, in support of Hope's Home, a local charity focusing on offering care and support for families with children who have complex medical needs. The raffle baskets ended up raising a total of $1,087.70!
Our clinic in Pickering, ON held a similar raffle, with the team decorating and contributing to a gift basket that was on display. Patients purchased raffle tickets or simply donated. The funds were raised for Youth Without Shelter.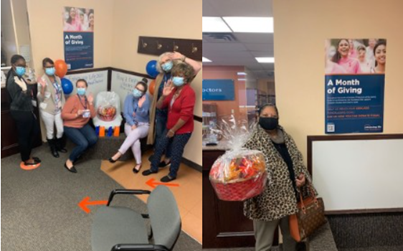 Cheer Calls for a Cause

The team at FYidoctors Home Office in Calgary organized several creative ways to fundraise. They challenged their colleagues, most of whom were still working remotely, with weekly Friday cheers calls and fun activities with an effort to raise funds for breast cancer research. They hosted virtual bingo, a baby photo contest, had an expired stock sunglass sale, a candy corn jar guessing game and a Halloween best costume dress up contest. Random acts of kindness poured in as well. Their goal was $5,000, which they exceeded!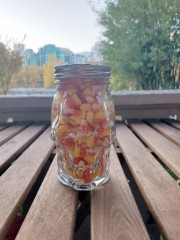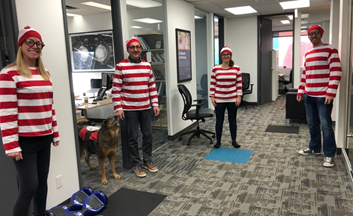 There were many more initiatives at various other clinics that we have not listed here! We wanted to issue a huge congratulations and heartfelt thank you to everyone who participated and helped to make this another successful Enhancing Life Month.
If you followed our social accounts in the month of October, you know that every like, up to 10,000 was matched with $1 by FYidoctors to go back into the Enhancing Life Foundation fund and Canadian communities. We are proud to say that we reached our goal, so thank you, to everyone who has joined our channels recently.
Stay tuned to our social media accounts for our grand total of funds raised for Canadian communities and more on the local charities we helped support this year!
To learn more about FYidoctors' fundraising events and initiatives or to contribute, visit: https://fyidoctors.com/en/about-us/community-support/enhancing-life-foundation