Paul Frank was founded in 1995, and from the beginning they were an iconic brand that shaped the fashion industry. With funky patterns and of course their mascot, Julius the monkey leading the way, they infused fun with style in a way that's made an impact well into the 21st Century. Their eyewear collection brings those same classic patterns and cheerful spirit to well-designed frames that impress every time.
Now available at select FYidoctors clinics, Paul Frank could be your next new pair of glasses! We've put together a list of their top five styles, and how they could be the right fit for you. Looking for something trendy? A design that's unique with personality? Look no further, Paul Frank eyewear has no limits.
Paul Frank Frame Model # PFF8029 Col. 8070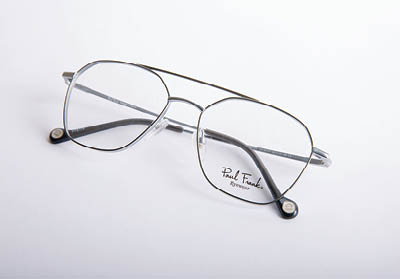 The double bridge wire frame has made a comeback. Vintage Paul Frank makes an appearance with this hexagonal shape and ultra-lightweight frame that you could wear at work or at play. The silver exterior will elevate your look, giving off a chic yet authentic vibe. Paul Frank has used raw materials to their advantage, leaving the wire exposed but highlighted with thick black arms—ready to tuck behind your ears.
Paul Frank Frame Model # PFF8037 Col. 4033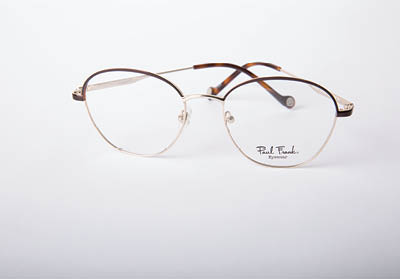 Tortoise arms can never go wrong. This pair ties it all together with brown and gold touches around its circular lenses. Paul Frank takes a classic design and makes it their own by contrasting these sensational colours to make them pop. A frame that will mark you as a creative-type, don these and see the world the way you want it. The possibilities are endless.
Paul Frank Frame Model # PFF8017 Col. 2033
Thin wire arms coupled with bold black. These will highlight your best facial features, giving the impression you're ready to meet any challenge. Gold details infuse a sophisticated energy to the frame. The diamond shapes embedded in the corners highlight the slight cat eye design, signaling that every detail has been thought of.
Paul Frank Frame Model # PFF8046 Col.4040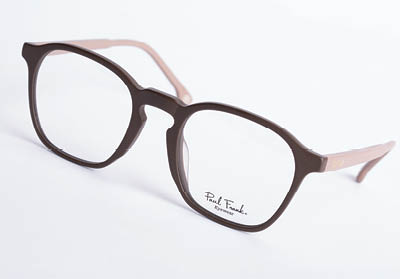 Chocolate brown and pastel pink, this square frame is far from ordinary. The dark front catches the eye, while the pink arms give the glasses a contrasting soft undertone. Ideal for tying together outfits with a little spark of fun, wear these if your free spirit can't help but sneak into the everyday corners of your life.
Paul Frank Frame Model # PFF8007 Col.2525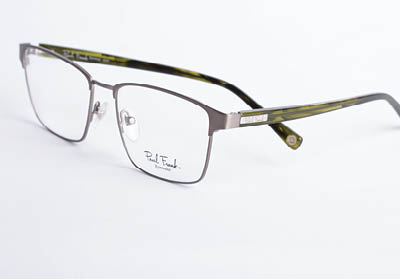 Picture yourself sporting these out on your next adventure. Green patterned arms on a silver wire frame, these give the impression of a modern art piece. A little colour never hurt, especially when it's juxtaposed so beautifully against delicate details. This sleek and modern design is for individuals who value simplicity and ingenuity.
Have these designs sparked your interest? All Paul Frank frames are available now at $199 each. Visit select FYidoctors clinics near you to shop all their signature styles and view more from their collection. For more insight into the latest trends read our 2020 style preview.