It's a new year, which means it's the perfect time to refresh your look with a trendy set of frames. If you're in the market for new glasses, there's something you should bear in mind: geometric shapes are all the rage these days.
Whether you opt for octagon, circle, rectangle or square-shaped glasses, you'll surely be on trend, as geometric frames are without a doubt the eyewear style of the season. From subtle and simple to bold and bright, when it comes to geometric frames, there's truly something for everyone.
Show off your personality
Unlike more basic shapes, geometric frames can highlight your personality and unique sense of style. Instantly elevate your outfit with octagonal glasses, or make a statement with bold, rectangular frames. Even simple geometric designs offer an artistic appeal and can bring an ordinary look to the next level.
Accentuate your facial features
Beyond being a fun way to change up or showcase your style, geometric glasses are also known to accentuate facial features in notably flattering ways. Particularly if you have a square or round-shaped face, geometric frames in sleek shapes will add angles to better define your facial features.
The options are endless
We know that glasses aren't one-size-fits all. In the world of geometric frames, though, the options are endless. Whether you want delicate frames or statement-making, colourful glasses, geometric eyewear can be adapted to fit with anyone's sense of style. You can keep things super simple with rounded wire frames or go for something more striking, such as tortoise shell geometric cat-eye frames.
Our faves:
We've selected our five favourite geometric frames that are totally on trend. You can find all of these styles online or at an FYidoctors clinic near you!
Chloe - CH0022O
These Chloes are our top pick for geometric frames, since octagonal glasses seem to be especially hot in 2022. The delicate wire, coupled with the rose gold shade, make these glasses something to behold. They are effortlessly simple, yet supremely stylish.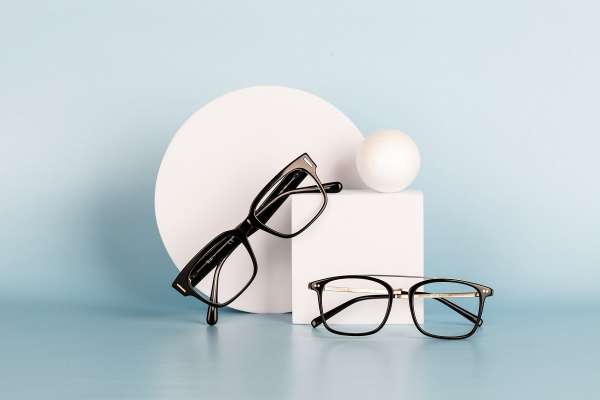 You can't go wrong with rectangular! These Ray-Bans (pictured left) are both basic and bold, and are ultra flattering on round-shaped faces. Meanwhile, the Sacari Director frames to the right, which combine wire and plastic, are the perfect pair for someone seeking an understated—though still chic—look.
Dolce & Gabbana DG1323 and Chloe CH0033O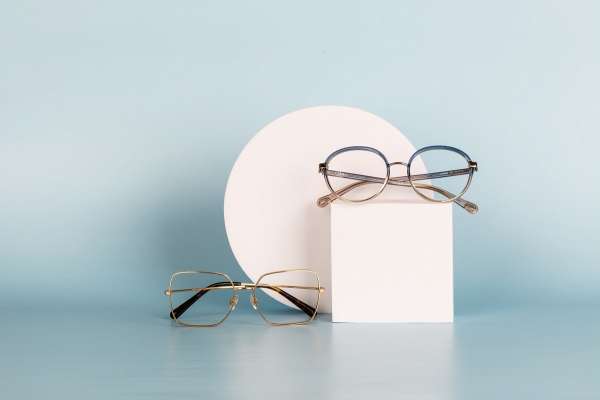 Square-shaped frames are ideal if you're hoping to stand out, and these oversized Dolce & Gabbana gold wire glasses are sure to draw attention for all the right reasons. If you're more partial to round-shaped glasses, try these Chloe frames in a unique silver-blue colour combo. You just might find yourself being showered with compliments for your distinct style and bold frame choice.
Here to stay
Although geometric glasses are certainly trending, we predict the craze is here to stay. The chic-shaped frames first became popular in 2019, and have only picked up traction since—with new and even more daring designs being released each year. Visit FYidoctors (in stores or online) to shop the latest styles and find your perfect fit!