The 2020 year is officially underway. The New Year inevitably brings new trends and styles to experiment with. Have you ever participated in new fashion trends? From dying your hair lavender, to wearing white sneakers with every outfit, to rocking a pair of clear eyeglasses or wide-cut pants—there have been some fairly memorable fads over the recent years.
The eyewear world is no exception. There are always evolving new designs to consider from top brands that dish out new eyewear looks year after year. We've put together a mini-list of popular frames—from Sacori, our premium eyewear line, and Paul Frank, a whimsical collection with fun and bright designs for 2020—to help you express yourself for a new decade.
Sacori
The Conqueror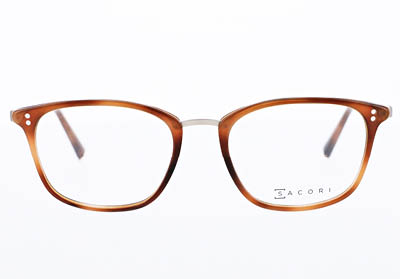 These rectangle frames with a slight cat-eye will make a splash in 2020. Cat-eye glasses have always been a trendy design, first introduced in the 1930s, and repopularized in the 50s and 60s by iconic stars like Audrey Hepburn and Marilyn Monroe. It's a true testament to how trends can be cyclical! 'The Conqueror' frame comes in grey, tortoise and blue. Try these classic glasses to bring style and thoughtfulness to your look. Easily paired with dressy and casual outfits, these will pull together a look to make you stand out in the new year.
The Builder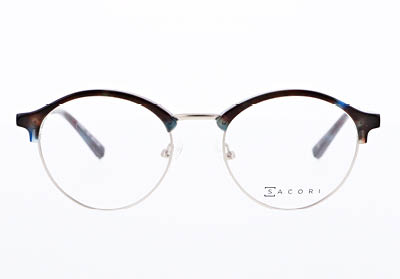 'The Builder' is exactly what it sounds like, a statement frame for those ready to roll up their sleeves and get to work. Maybe you've got a few resolutions you're ready to tackle, or simply a dream you think it's time to set into motion. This round pair comes in classic black, tortoise and blue—colours that will highlight your best features and surely make you a trendsetter this year.
Paul Frank
Model Number: PFF 8035 Col. 4040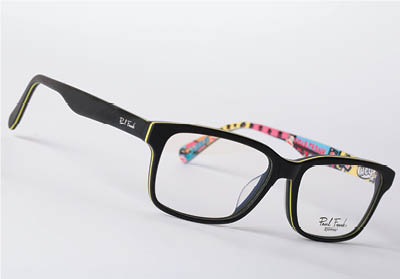 Use 2020 as your reason to be joyful in these Paul Frank glasses. This particular pair has a dark exterior but a colourful pattern on the interior frame arms. This trend marries a traditional structure with a cheerful design. Adding that touch of hidden playfulness will give some subtle punchiness to your look. Not only will they surprise and impress, the rectangular shape can accentuate your face and demonstrate your personality in an elegant way. (Visit our Five Easy Ways to Find the Perfect Frames for more tips on matching glasses to your face shape).
Model: PFF8028 Col. 3340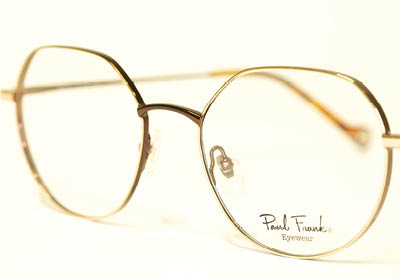 Who said you have to follow any fashion rules in 2020? This Paul Frank pair is by no means standard. Thin wire arms, coupled with a hexagonal shape, they are a frame that says you're not shy about making an entrance. These cool glasses have lightweight features and a stunning gold finish that give new meaning to a classic, making it a new trend in its own right. Try these in the new year to freshen up any outfit.
Ready to take on these top trends for the new year? Shop our exclusive line of eyewear, Sacori, online now and explore even more trendsetting styles. Paul Frank glasses are coming soon to an FYidoctors clinic near you! Stay tuned for details and more designs to come that you can rock in 2020.