The Great Outdoors. What comes to mind? Stargazing, S'mores, the smell of pine needles beneath your feet? Living in the wilderness can be a restful escape from busy city-life. You may be taking your family on a camping trip this summer or spending more time in the wilderness. While a vacation from your urban community is bound to have relaxing benefits, it's important to keep in mind that you will also be taking a break from modern amenities and routines. Leaving your home for a nature sojourn could mean challenges for your eye care—which is why we've prepared a list of tips to ensure your vacation is nothing but worry-free!
Read our eye safety tips below to learn what to take camping, what to wear and how to maintain healthy vision at your home away from home.
How to Protect Your Eyes While Camping
1. Sit at least 4 feet away from campfires
There's nothing like the smoky scent of a crackling campfire, right? Keep in mind all that smoke, ash and potential sparks can be irritants to your eyes. BC Parks recommends a four feet radius around a designated campfire area. As a rule of thumb, sit at least this distance away from the fire, leaving a clear and open space between yourself and the embers. This will ensure smoke is not wafting directly into your eyes. If it's a windy day, you may want to reconsider starting a fire. Additionally, always check if there are fire bans or restrictions in your province before starting one.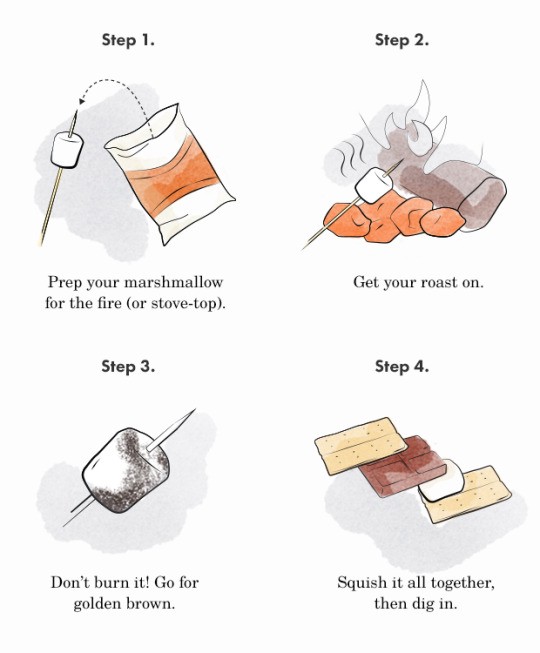 While you're at it, make your perfect S'more! Photo: Postmates.
2. Bring portable contact lens solution and eye drops
If you are a contact lens wearer, you know how important a solution is to cleanse and maintain your lenses. On your camping trip, pack a travel size solution that you can always keep handy. Consider wearing dailies you can dispose of instead of wearing the same pair throughout your trip. That way, you're getting a clean pair each day, minimizing the risk of contamination.
(Pro tip: If you will be living in a tent—beware of the heat! Hot temperatures could possibly dry out your contacts. Find a cool place to store your lenses safely.)
When you look back on previous camping trips, did you notice itchy or dry eyes? Don't forget to bring your eye drops so you can keep the good times going and leave the discomfort behind. Living in the outdoors can expose you to allergens that can cause these symptoms to act up. Check out our recent blog on which eye drop is best for you based on your symptoms.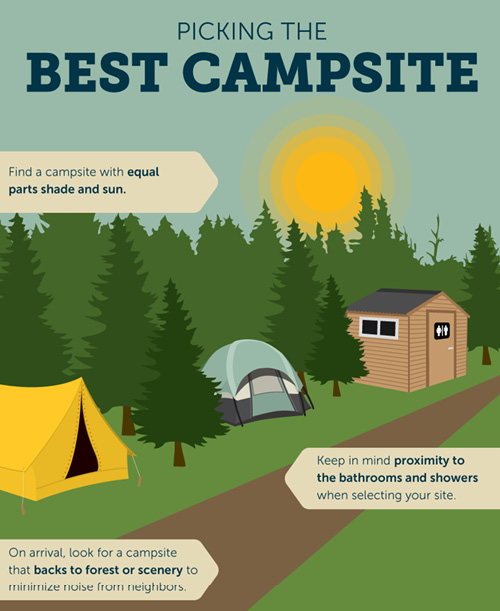 Follow this guide for the best campsite set-up! Cool and dry areas with close access to potable water will make it easier to maintain your eye care routines. Photo: ereplacementparts.com
3. Wear goggles in freshwater lakes
If you will be taking a dip in a freshwater lake, exercise caution when opening your eyes beneath the surface. Many lakes contain bacteria and you could risk potential exposure to conjunctivitis, otherwise known as pink eye. However, that doesn't mean the fun has to stop! You can wear goggles while swimming which will provide protection. Once you're finished swimming, be mindful to avoid rubbing your eyes with any residual lake water.
4. Remember your spare eyewear!
It's always a good idea to pack extras! You never know if you will misplace your glasses, run out of contacts, or accidentally (devastatingly) crush your sunglasses! Pack your spares to ensure you will continue seeing clearly in the case there are unforeseen mishaps.
Use this camping checklist to remember items for happy and healthy eyes.
5. Wash hands frequently with potable water
Naturally, living outdoors will expose you to more debris and bacteria. Remember to wash your hands with potable water and soap before eating and touching your face. Just like swimming in freshwater lakes, touching your eyes with unwashed hands is a recipe for pink eye. If you know you'll be in an area without clean water, bring your own water cooler for this purpose or plenty of hand sanitizer.
6. Amplify your sight with binoculars
Camping offers you an opportunity to see nature up close! Pack a pair of binoculars to enhance your surroundings and help you spot your animal neighbours. It's amazing what could be in your line of sight with the aid of proper binoculars.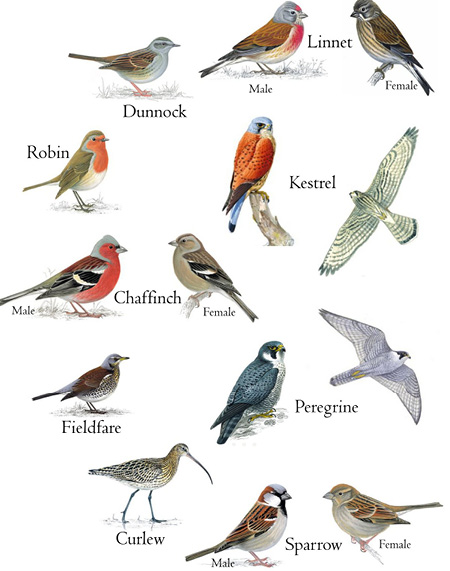 Can you spot these birds on your camping trip? Photo: Woodendhouse
By following these simple camping safety tips, your wilderness adventure can be eye safe and relaxing! For more eye safety tips visit our health and wellness blog. Have other eye-health concerns? Don't hesitate to book an appointment at your local clinic today.