Clinic Spotlight: Victoria – Westshore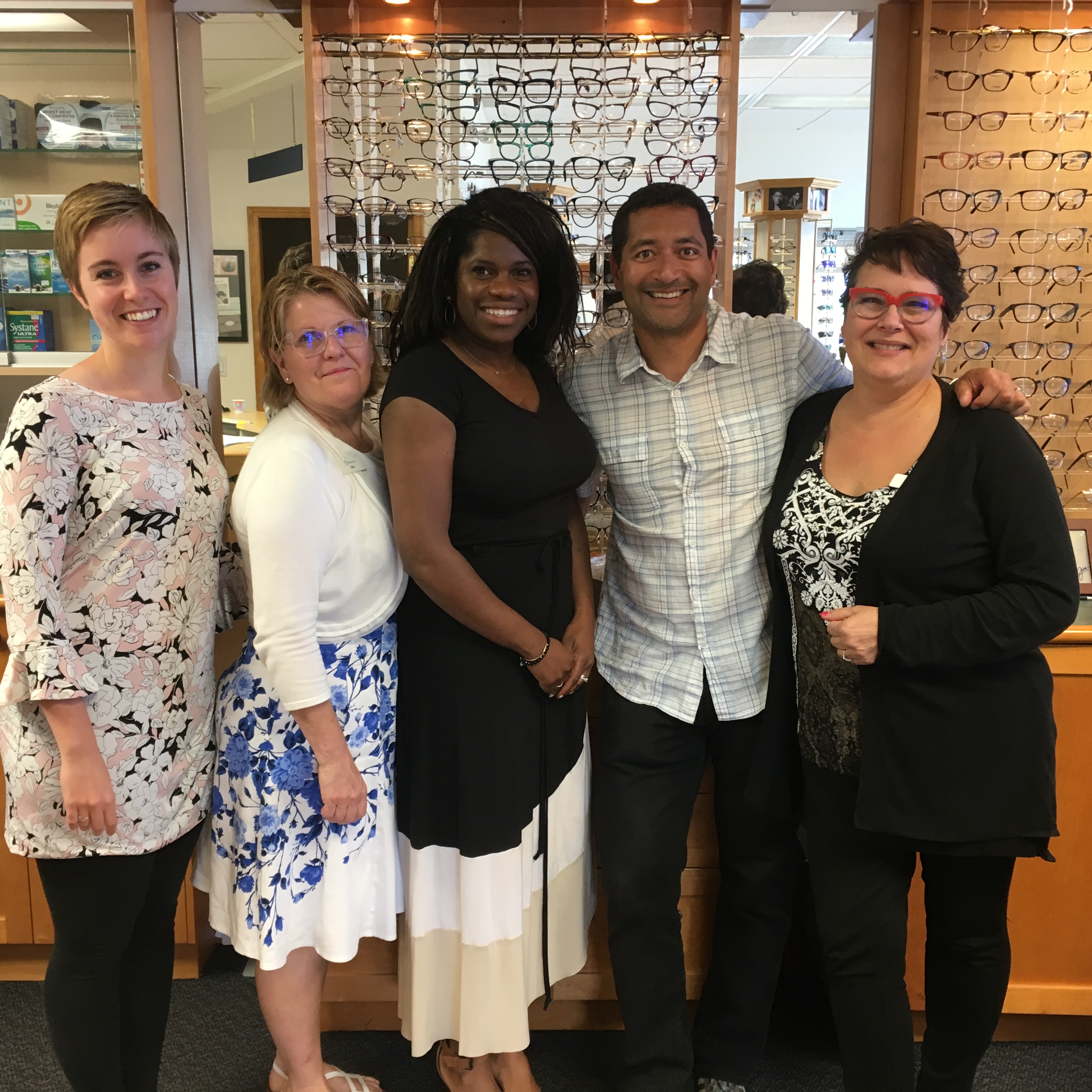 About the clinic
South Island Optometry was born in 1999 when Dr. Snow and Dr. Morrison purchased the practice from Dr. Lynn, the optometrist who founded the clinic in 1964. In September 2010, we were happy to welcome the clinic to our team as our Victoria – Westshore location.
At Westshore, your whole family can receive comprehensive eye care. Our doctors specialize in pediatric and family eye care, in addition to binocular vision, ocular disease management, and contact lens fitting.
Meet the staff
Dr. Morrison, Dr. Stewart, Dr. Hinton, and Dr. Ojanpera received their education at the University of Waterloo School of Optometry, while Dr. Snow received his degree from the Nova Southeastern University College of Optometry in Florida.
Dr. Ojanpera takes a special interest in ocular disease, having completed her residency in the field through Ohio State University in 2004.
When not at work, the doctors and staff from this clinic can be found doing all kinds of activities! Some enjoy singing and playing piano, but for the most part, this team treasures their time spent outdoors in any season: If they're not skiing on the water, they might be swimming or fishing in it. Or maybe they're spending a nice afternoon driving golf balls out on the fairway. They're also always up for some friendly competition, whether it's on the squash or tennis court. (Is there anything they aren't up for?!)
The Westshore team has just as much fun interacting with patients at the clinic as they do adventuring outside.
"The staff are engaging, fun, and truly enjoy enhancing the lives of their patients by caring for their visual needs and providing an enjoyable experience," says Dr. Hinton.
Committed to care
In its eight years as an FYidoctors clinic, Westshore is proud to have been able to help two young patients by detecting and diagnosing cancers: a retinoblastoma in a 6-month-old baby, and a brain tumour in a 6-year-old child.
Community involvement
The doctors and staff also enjoy getting involved in the community. They spend time volunteering with youth groups in the greater Victoria area. Additionally, their passion for an active lifestyle coupled with their love of sports transfers into coaching skills on the basketball court, ice rink, and soccer field.
Later in May, we are excited to move the Westshore clinic to a new location in Eagle Creek Village!
To book an appointment with an optometrist, find out which FYidoctors clinic is closest to you.