Employee Spotlight: Dr. Stephan Hinton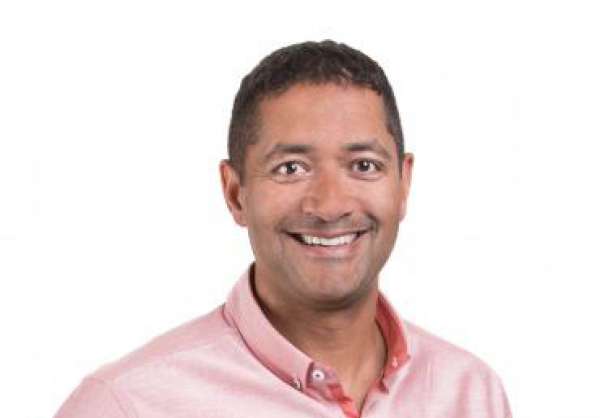 We are excited to have relocated our Westshore clinic to Eagle Creek Village! Today, we chat with one of the location's optometrists, Dr. Stephan Hinton, to learn more about him, his experience, and the importance of eye care.
What's your current role at FYidoctors?
I'm an optometrist at FYidoctors Eagle Creek.
Briefly describe your educational background and training locations.
I graduated from the University of Waterloo in 2005. I practiced at FYidoctors Grande Prairie from 2005 to 2016, and then joined FYidoctors Westshore in January 2017.
What makes your clinic a unique place to work?
My clinic is a unique place to work because it is in one of the most beautiful locations in Canada. There is a genuine love for life and the outdoors in all who come through our doors.
What made you want to work in eye care?
I have always felt that sight is our most important sense and that it would be great to have such a huge impact on the lives of my patients by both enhancing and helping to preserve this treasured sense. I also truly enjoy interacting with people and thought it would be great to work in a field where I can interact with many people daily and hopefully add some enjoyment and a smile to their day while helping them to improve their vision.
What do you love most about your job?
I love positive and enjoyable interactions with my patients and team members.
What's one of the most challenging parts of your job?
Managing the needs of low vision patients with high expectations for visual improvement.
What's one of your favourite moments from working at the clinic?
My favourite moment was the day I found out that we were granted a new location!
Where do you see the future of eye care going?
I see eye care becoming more health related with improved diagnostic techniques for early detection and advanced technology for treatment of very difficult to treat or previously untreatable conditions.
What is the most important advice you want to give your patients?
Maintain a healthy and active lifestyle—your body will serve you better in the future if you treat it well now.
What's your personal eyewear style?
Retro chic.
Where would we find you when you're not at FYidoctors?
Outdoors! Running, camping, golfing, or on a beach.
To learn more about the new Eagle Creek Village location, check out our blog.
To book an appointment with Dr. Hinton or another FYidoctors optometrist, find your nearest location.