Vision Health Month Eye-Healthy Recipe: So Nutty Apricot Bites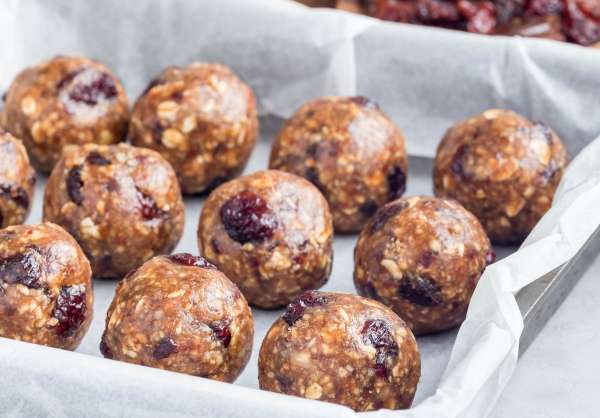 Healthy eating is often associated with hours of meal preparation that you often just don't have time for. Sometimes, grabbing a sugar-filled granola bar is the easier option. How do you reach a balance?
This recipe from FYidoctors patient Marla Howard is filled with antioxidants, vitamin A, and omega-3 fatty acids—all nutrients that can benefit your overall health. Moreover, these So Nutty Apricot Bites only take a few minutes to make!
Apricots and prunes are both filled with beta-carotene: a nutrient that protects your retina and can therefore reduce your risk of developing macular degeneration (AMD). Lycopene is another component of apricots that can help safeguard against the development of AMD and cataracts. Additionally, the omega-3 fatty acids in coconut oil, walnuts, sunflower seeds, and sesame seeds can help keep your eyes lubricated, and much like beta-carotene and lycopene, could reduce your risk of AMD. Read below for the delicious and easy So Nutty Apricot Bites recipe!
Ingredients
3 prunes
½ dried apricot
2 tablespoons sunflower seeds (unsalted)
2 tablespoons pumpkin seeds
¼ cup walnuts
¼ cup shredded coconut
1 teaspoon coconut oil
Directions
Combine 6 ingredients in processor and add coconut oil. Process until prunes and apricots have broken down—this usually takes about 1 minute.
Make balls by rolling dough into desired size.
Place in freezer for 4 – 5 minutes to harden. No baking required! Enjoy!
Looking for more eye-healthy recipes? Try these crunchy kale chips!