Your Favourite Characters in Glasses
Glasses have the ability to complete a character—sometimes more than any other feature. They can add sophistication, intelligence, modesty, personality, or, in the case of #2, a disguise. We asked you to tell us who your favourite glass-wearing characters are, and the results are in! There are a surprising number of round frames—no wonder they're so in-style right now!
10. Radar O'Reilly - M*A*S*H
For those of you who have always wondered, Radar's full television name is Corporal Walter Eugene O'Reilly. Straight out of high school in Iowa, Radar joined the army. He had this knack for showing up before he was called and for finishing his commander's sentence, usually with comedic effect. He got the nickname Radar because he could hear helicopters sooner than the rest of his unit, but it was his portrayal of the character as a meek farm boy that captured the attention of viewers. His glasses contributed to his personality by adding a layer of innocence that made Radar endearing.
Get the Look
Get your own pair of Radar-worthy glasses with these John Varvatos frames, available in FYidoctors clinics.
Click here to check out the details of these frames online.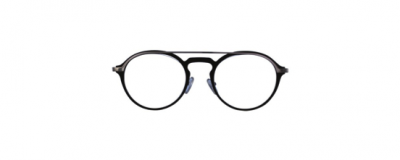 9. Velma Dinkley - Scooby-Doo, Where Are You!
Known for her intelligence but often forgetting her glasses, Velma Dinkley loved science, reading, and mysteries—real or literary. Her glasses were constantly slipping and falling off her face (sounds like she could have used some help from an FYidoctors optician!), but don't mistake this for a lack of capability. Even as the smallest member of the gang, she could lift the whole group up at once to carry them away from danger.
Find Your Velma Spectacles
To channel your inner brainiac, choose these bold and feminine glasses from Michael Kors, available at your local FYidoctors clinic.
Click here to check out the details of these frames online.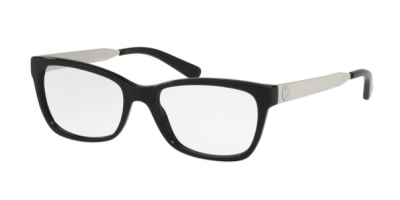 8. Hector Peabody - Mr. Peabody and Sherman
Hector Peabody is the smartest being in existence. In his life, he has earned two Olympic medals, is a Nobel Laureate, scientist, inventor, business mogul, and foodie. He adopts Sherman after saving the red-haired boy from being bullied in an alley. Peabody creates the WABAC time machine, so he and Sherman can explore the world on fun adventures through time. OK, so maybe Mr. Peabody's glasses are a touch too large for his face—but hey—he's a cartoon . . . and a dog!
Show Off Your Inventor
A smart, sophisticated look is easy with the right glasses. We suggest showing off your love of learning and culture with these Longchamp black frames, available at your local FYidoctors clinic.
Click here to check out the details of these frames online.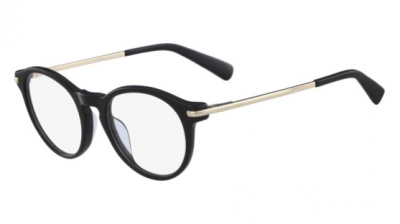 7. Bubbles – Trailer Park Boys
A lover of cats and more organized than most Sunnyvale residents, Bubbles is known for living in cramped spaces like sheds, busses, and even under a deck. He is less academic than most on this list, but he can always be relied on to diffuse a tense situation or to leverage circumstances for his benefit.
A Contemporary Take
You may need to do some thrift store digging to find frames just like Bubbles, but you can pay homage with this modern Cole Haan style from FYidoctors.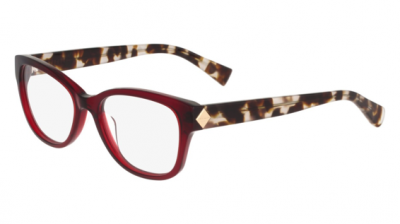 6. Waldo – Where's Waldo?
Where's Waldo has been a staple of children's puzzles since the late 80s. It is published as Where's Wally in the UK, but the name Waldo was used for Canada and the US to localize the character. His size shrank from almost a full square centimeter to just 0.17 cm2 throughout the series. Thanks to B.C. artist Melanie Coles, you can now play Where's Waldo on Google Earth.
Disappear in a Crowd
For those who like to be inconspicuous, we've picked out the perfect pair of glasses. These subtle Ray-Ban frames give you the freedom of smaller rims while still providing discretion in your style.
Pick up your pair at your local FYidoctors clinic. In the meantime, you can check out the details of these frames online.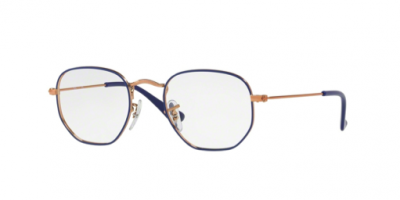 5. Arthur Read - Arthur
Born to a chef and an accountant, Arthur is the oldest of three kids in this aardvark series of books. It was adapted as a television series in the 90s, which has been running since 1996. When Arthur first gets glasses and is teased by his peers for it, he embraces his new "four-eyes" (as his classmates called him) look and sports his frames with a kind confidence.
Be Your Best You
Embrace and flaunt your new accessory, just as Arthur does, with these Ray-Ban frames, available at your local FYidoctors clinic.
Click here to check out the details of these frames online.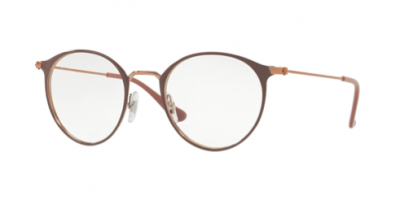 4. Steve Urkel – Family Matters
Steve Urkel was originally meant to be a character who only appeared once. His personality and eccentric confidence made him the hit of the show, Family Matters, for its entire nine-season run. Along with his suspenders, short pants, and cardigans, his style was further exaggerated by his oversized -glasses, rounding out a character who was smart, endearing, and just a little bit of a trendsetter. Without these prop glasses, Urkel surely wouldn't have been so memorable! But before you go ahead and get your own pair of oversized glasses, make sure your frames will fit properly.
Hippest of Hipsters
This quirky look has never been so in-style. The hippest neighbourhoods are full of Steve Urkel look-alikes. Get your own pair of these Michael Kors aviators at your local FYidoctors clinic.
Click here to check out the details of these frames online.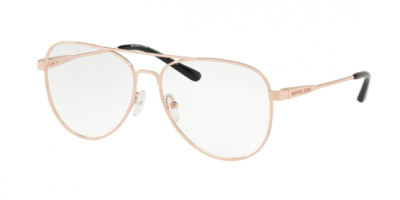 3. Tina Belcher – Bob's Burgers
Her quirky humour, quiet demeanour, and loyalty are just a few attributes that put Tina in your top three. She's ever the romantic with a fondness for horses, zombies, and rainbows. In her spare time, she writes unique and creative stories about her friends and helps her dad in the family restaurant. She may feel peer pressure from her classmates, but at the end of the day, she always does what she really believes in. She hasn't had a new pair of glasses since she was six, but why mess with a good thing? (Realistically, you should get new glasses as both your face and your prescription change—cartoon characters are the only exception!)
Not Just for Tina
Show the world that you go your own way with a pair of frames from Karl Lagerfeld. These frames put a unique twist on a classic look that will go with just about any wardrobe. And remember what Tina says, "If you believe you're beautiful, you will be. I did."

2. Clark Kent – Man of Steel (Superman)
There are few glasses-wearing characters who are more iconic than Clark Kent himself. Not only do his glasses hide his superhero identity—they allow him to blend in as a "regular guy" in his day job as a news reporter for the Daily Planet. He wears his glasses with a more traditional business look until crime strikes, when his office garb is quickly torn away to reveal his Superman costume hidden underneath.
Your Own Superhero Alter-Ego
Get your own Clark Kent look with a pair of Bench tortoiseshell frames.
1. Harry Potter – The Harry Potter Series
The most recognizable of all glass-wearing characters? Harry Potter, of course! He is known for his round, wire-frame glasses and a lightning bolt scar he keeps covered under his bangs. He is a wizard who attended Hogwarts as a child, where he was caught in a 7-year battle with the evil Lord Voldemort. He would eventually continue on to a career as an auror. His glasses help to highlight his striking green eyes—a feature he shared with his late mother—and to display his vulnerability.
Add a Bit of Magic
This simplified look lets your inner wizard shine through. These Roots wire frames keep the focus on your eyes, not your glasses, with a touch of whimsy.
Your Glasses & You
Wearing glasses can be a fun way to express your personality. The right frames can accentuate your intelligence, quirkiness, or your inner superhero. Prescription or non-prescription glasses are the most functional accessory that can perfect any outfit. Maybe it's time to trade in your contacts in favour of some new frames?
If you're loving any of these characters' styles, you can get any of the above look-alike pairs of frames from FYidoctors! To begin shopping for your new glasses, visit our online store.
For more on the prescriptions that go into these glasses, read From Axis to PD: Learn About Your Eyeglass Prescription.