FYidoctors has launched a new and innovative way to shop from the convenience of your home. Our virtual personal shopping service will bring exceptional care to you, through an online video chat with one of our knowledgeable eyewear consultants.
Are you in need of a new pair of specs? Perhaps you miss the tailored in-person experience brought to you at all FYidoctors clinics across the country. We understand the desire for personalization and comfort when selecting a pair of frames. Purchasing glasses is an exciting endeavor, which deserves special attention.
Through our virtual shopping service, our eyewear experts will offer insight into what makes a frame a perfect fit—your face shape, skin tone, complexion, hairstyle, eye colour, height of your ears, and even your lifestyle. We will also ensure you get the right lens based on your prescription using our Canadian Made lenses. We will guide and equip you with all the information you need to make a satisfying new selection.
FYidoctors Virtual Shop Process:
1. Book Your Consultation
Your first step towards finding the perfect pair of frames is sending us an email or by calling your local clinic through our regional contact information (see below). Let us know you're ready for your 30-minute session with an FYidoctors eyewear consultant.
2. Complete Your Style Questionnaire
We would like to hear from you first about your preferences on style, budget, personality and eyewear needs. This quick 5-minute survey will give your consultant enough information to start making unique frame suggestions, just for you.
3. Preview Your Personalized Suggestions
When your eyewear consultant sends a selection of their fashionable eyewear suggestions, you'll be able to comb through the various brands and styles and visualize how they might look. This will give you an idea of what frames you'll expect to see when you talk to your consultant.
4. Talk to Your Eyewear Consultant
The 30-minute video chat with your eyewear consultant is your opportunity to see how the suggested frames will look in person. This will also be your chance to give feedback so your personal shopper can offer even more options and find your perfect pair.
5. Select Your Frames
Equipped with a range of information and choices, now you can select your winning frame and place an order directly with your eye wear consultant! They can be shipped directly to your home or to your closest clinic for curbside pickup.
6. 100% Satisfaction Guarantee
Your satisfaction is important to us. If for whatever reason you'd like to return the product, we will provide 90 days from the clinic reopening date to return your purchase for a full refund.
Our team of eyewear consultants are excited to help you find your dream pair of glasses. They will use their knowledge and expertise combined with this one of a kind online virtual method to better understand your preferences and expectations. We're confident we can discover custom selections that speak to you.
A Wide Range of Styles
At FYidoctors our eyewear selection is vast, encompassing various designer brands, styles and price points. From playful Paul Frank to sporty Nike glasses—take a look at example frames from some of our top-selling brands.
Paul Frank
Model: PFF8044
A little splash of colour never hurt anyone—especially in a cat eye frame. Paul Frank eyewear offers affordable and fashionable choices for the joyful at heart.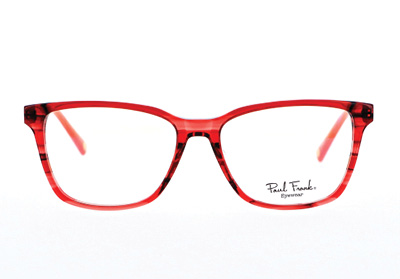 Sacori
Model: "The Leader"
Sacori is FYidoctors' exclusive line of eyewear, launched in partnership with entrepreneur, Arlene Dickinson. "The Leader" is quintessential Sacori, offering thick bold frames with a striking round shape.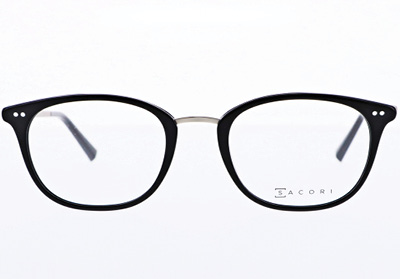 Ray-Ban
Model: 0RX1971V
Ray-Ban is always thinking outside of the box—including this boxy gold frame that's guaranteed to turn heads. If you're looking for unique and authentic you can find it with these Ray-Ban glasses.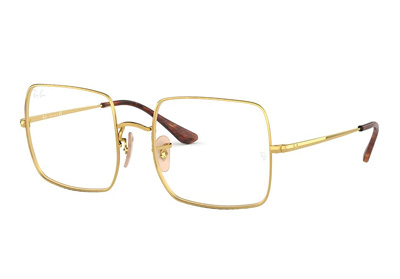 Nike
Model: 5538
Feeling sporty? Not only is Nike one of the leading designers in sportswear, their Nike Vision collection brings the same innovation and style to their frames. This sleek rectangle pair is perfect whether you're out for a run or at rest.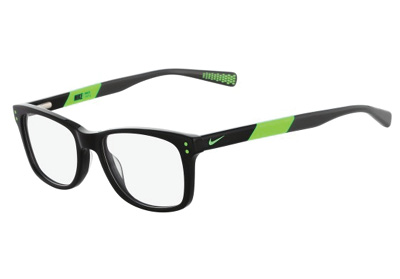 Vogue
Model: 0VO5258
Classy and timeless. Rose-coloured glasses never looked so good. This bold cat eye with gold detailing on the arms brings sophistication and personality to the party.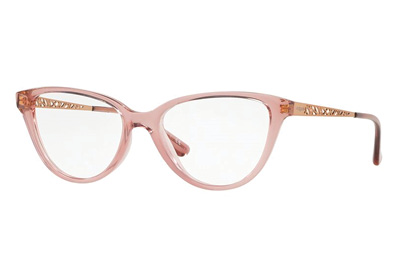 These are just a few examples of the styles and brands that FYidoctors offers from our wide selection. Our frames start as low as $159 for a complete pair with basic HD lenses. Right now we are also offering 20% off* on all orders made through our virtual shopping service!
To learn more about the virtual personal shopping service visit our information page.
If you are ready to book your consultation today, call or email your local clinic.
*Cannot be combined with any other offer. Offer valid online only until December 31, 2020. Doctors of Optometry.