Smoky Sweet Potato Soup
Posted on November 18th, 2016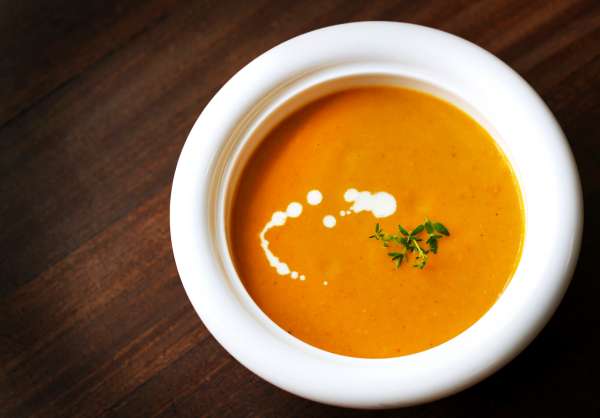 As the temperatures drop, people naturally prepare for the winter months by eating more root vegetables. This sweet potato soup is fitting for the autumn season and is a real crowd pleaser. The smoked paprika is a wonderful addition to a classic soup, and the little bit of heavy cream bring all the flavours together. Not to mention, a hot soup is the perfect thing to warm your family up on a chilly night.
Of course, this soup's going to do more than just fill your belly. Sweet potatoes are rich in vitamin A, which is essential to the development of cells in your retina. Studies have found that eating foods high in vitamin A can help with night vision and improve the overall health of your retinas.
Ingredients
3 large sweet potatoes
¼ cup butter
2 tsp. smoked paprika
1 tsp. cayenne pepper
⅓ cup heavy cream
Salt (to taste)
Directions
Place the sweet potatoes (with their skin intact) onto a non-stick pan, and bake at 350°F for 1 hour or until tender.
Remove the sweet potatoes from the oven, and cool for 10 minutes before gently peeling off the skin.
Add the peeled sweet potatoes and all remaining ingredients into a blender, and mix on high until smooth.
Place the soup into an oven safe casserole dish, cover and heat through at 350°F for 5-10 minutes.
Serve and enjoy.
For other great recipes, download a FREE eBook copy of our Eats for Your Eyes Cookbook!