Lire la suite Faits saillants de la communauté/entreprise
Employee Spotlight: Leann Soon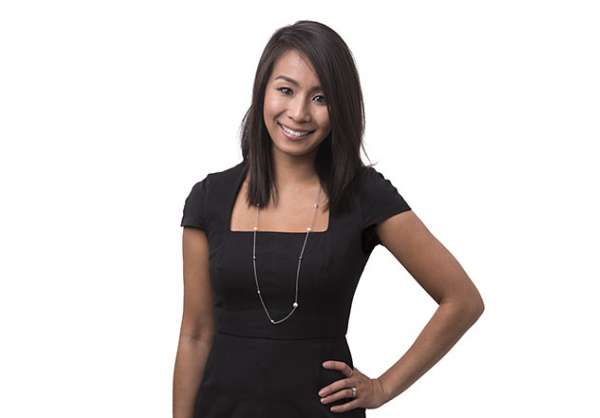 International Women's Day is a global celebration observed on March 8 that acknowledges the social, economic, cultural, and political achievements of women. Recognized since the 1900s, the day unites both men and women to reflect on the struggles women face to achieve gender equality in our history, and to continue to strengthen advocacy for women's rights today.
Here at FYidoctors, women play an important role in our company's story. In honour of the day, this month's Employee Spotlight features our corporate counsel Leann Soon, who fills an integral role at the FYidoctors home office. We sat down with her to talk about her experiences being a woman in a male-dominated career. We asked about who inspires her, as well as why she thinks more women need to speak up.
Working with FYidoctors
Soon, a born and raised Calgarian, has been on the FYidoctors team for three years. During a typical day, Soon finds herself reviewing contracts, consulting with FYidoctors' external law firm, and drafting legal documents pertaining to leases, optometrists, and employment. With FYidoctors acquiring at least 12 new practices per year, Soon is kept busy with numerous corporate counsel dealings.
"Being an in-house lawyer I do get to touch almost every part of the business and get to talk to people from all different walks of life," said Soon on why she loves working for FYidoctors. "It's a lot more collaborative than a law firm. It's nice to help out individuals and practices and then see the results. With FYidoctors, at the end of the day, it is a really interesting company that is literally helping people see the world better and there is a tangible benefit we are providing to people."
Women and law
Soon knew she wanted to become a lawyer from a young age, when reading, writing, and logic puzzles became her favourite pastimes and strongest skills. Soon began her post-secondary education at the age of 16, completing her undergrad at the University of British Columbia in Vancouver, a law degree at the University of Victoria, and a Master of Business Administration at the University of Calgary.
Throughout the time she spent obtaining her three degrees, Soon said she never felt as if there were any limitations placed on her based on gender. She noted that in her courses, women made up more of the student population than men and in a lot of cases surpass men in terms of educational achievement.
"Based on personal experience, going through school I never felt there was an impediment to my growth because I was a woman. I felt there was no limit to where my path would take me," said Soon on how gender inequality wasn't addressed when she was developing her skills and preparing to enter a career in law. "But I think a lot of times people who are starting out are empowered, and it's the little knocks that happen as they build their careers that take people's confidence down."
Although women have made great strides in the workplace, inequality continues. A study released last year determined that although women now make up nearly half of the in-house bar in Canada, they are still being paid less than their male counterparts.
The struggle is amplified because gender bias is a very personal accusation to make, and salary comparisons are not public information that can easily be compared. Some argue that the discrepancy exists because men have been in the workforce longer, but, according to the survey, the reality is men have less average years as both legal counsel and senior counsel, yet they still earn a higher base salary.
"I think it's a case of a way of thinking being so engrained in people that they don't even recognize there is a bias," Soon said.
Advancing gender rights in the workplace
Women are also disadvantaged in the workplace when there is a need to find balance between work and family. Often, women uphold the majority of caregiving responsibilities. When women put more hours into household activities than men, it results in a disadvantage for women in the workplace.
Soon says that the burden falls upon employers to intentionally promote workplace gender equality, but also on women to speak up for themselves.
"We need to empower employers to think about things differently," she said. "We need to make it okay to bring up concerns instead of people being unsure. It's almost considered a dirty subject. But if people talked about it more, people would notice it more often and recognize and understand where women are coming from."
It starts with a strong female role model
A big part of embodying that empowering female mindset comes from looking up to inspiring mentors. For Soon, the woman in life she looks up to most is not an employer she learned law from, but a role model who taught her how to tackle all aspects of life ‒ her mother. At the age of 20, Soon's mother immigrated to Canada from Hong Kong without knowing English, and has since then found success in a number of entrepreneurial endeavours including real estate, fashion, and government.
It ends with us all upholding gender equality
Despite more than a century of advancement in women's rights in Canada, there is still more work to be done. Too few women are advancing into leadership roles. According to the Financial Post, only 21.6% of women sit on the boards of top revenue-making companies. Across all job types, Canadian women in the workforce tend to earn less than men. According to Statistics Canada, the average earnings for women in all job tenures (as a percentage of men's earnings) were 68.4% in 2014, suggesting a gap of more than 30%. And most distressing of all, the highest rates of gender-based violence are targeted toward women. Statistics Canada revealed that women are at a 20% higher risk of violent victimization than men and that women account for 87% of victims of sexual offences and 76% of victims of criminal harassment.
Soon advocates the place to start is by changing attitudes and behaviours. By recognizing that the gender stereotypes and subtle sexism women encounter every day are part of the problem, we can challenge the sexism and discrimination that allow gender inequality to exist.
"I think that by having a day to talk about the issues women are still facing is a great way to make it more comfortable for people to have a dialogue," she said. "I do think it's better to put something on the table than not say it at all. At the end of the day women have made great strides in the past few decades, but it's really important that we continue that momentum. Treating everyone with fairness and integrity, meaning women and men, is what our society should strive for."
For more information about International Women's Day and how to celebrate it in Canada, visit this informative site.
Fast Historical Facts of Canadian Women in Law
Women were first admitted into law schools in 1891, several years after Canadian universities established permanent law schools
The first Canadian female lawyers advocated for admission to the bar in the late 1800s and early 1900s, which was done concurrently with the suffrage movement
Ontario was the first to admit a first woman to the bar, Clara Brett Martin, in 1897
In 1906 in New Brunswick and in 1912 in British Columbia, after being denied admission, women unsuccessfully challenged the provincial bar associations in the courts. Shortly after, both provinces amended legislation admit women to the bar and to practice law.
Source: Osgoode Hall Law Journal