Lire la suite Mode, beauté et mode de vie
Five Hot New Eyewear Trends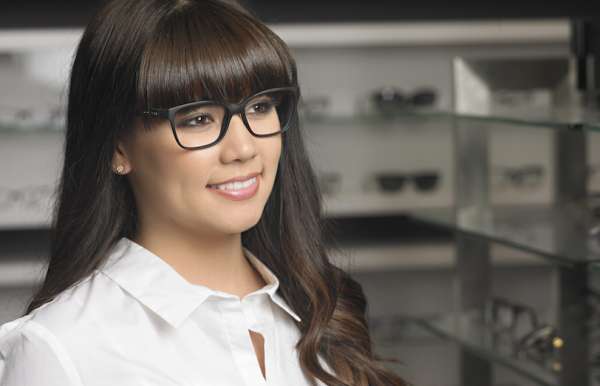 Glasses are about more than just seeing clearly. They're also a powerful fashion statement and something that represents your personality and unique sense of style. Of course, eyewear designs are constantly changing, with new looks and collections coming out all the time. Here are our picks for five hot new eyewear trends you can expect to see more of this year.
70s Style
A number of popular eyewear brands are going for a retro look inspired by the photography and styles of the 70s. For sunglasses, that means tinted lenses in gold and sepia tones, like some of the new lines of shades from Ray-Ban. A number of frames are also using vintage materials, such as wood and plastic, while 70s-inspired colours and designs are making a huge come back for brands like Gucci and Hugo Boss.
Geek Chic
While once known only as the preferred eyewear of rocket scientists and computer nerds, thick, chunky glasses (such as the ones pictured above) have become a hot new trend you can expect to see even more of this year. Brands such as Chloe and Coach offer sharp, angular cuts, with thick lenses and neutral colours that are smart and sexy.
Feline Fashionistas
With their sharp, angular corners and unique lens shapes, expect to see more cats eye frames this year. While the look is somewhat retro, contemporary brands such as Michael Kors and Kate Spade offer their own unique take on this classic look. Think of them as feline fashion that's inspired by the runway, but versatile enough to match any style.
Tanned and Toned
Neutral colours are back in a big way when it comes to eyewear, with tons of new frames coming out in sandy, earthy tones. If you do decide to go with tan frames – such as the recent lines offered from Burberry and Bvlgari - be sure to choose a colour that's at least a few shades lighter or darker than your skin tone to help make the look pop.
Crystal Clear
Frames made out of clear materials have become one hot new trend that's starting to make its way into the mainstream. The effect – which makes it appear as though your lenses are "floating" – has already been embraced by Hollywood celebrities and style icons, and can be found in a variety of brands, such as the new lines from Ray-Ban and OGA.
For a first-hand look at some of the hottest new brands of designer eyewear, visit an FYidoctors near you.