It's that time of year again. A time to spoil loved ones, colleagues and friends with gifts that are a little reminder of how much you appreciate them. Taking the time to pick out a meaningful present can make all the difference to the people you care about — showing it truly is the thought that counts. Sacori, our new premium eyewear line, may just be the special gift you are looking for.
A meticulously crafted line of frames launched in collaboration with Arlene Dickinson, Sacori goes beyond typical eyewear. Not only are Sacori frames created from the best materials — featuring our Canadian-manufactured lenses — but each distinct design also evokes a personality as unique as their wearer. Sacori eyewear is made for those who desire a frame that matches their spirit — communicating personality through a single glance.
Are you trying to find the perfect little something for the Valiant, Doer or Mentor in your life? Or maybe you want to treat the Explorer, Collaborator or Leader to a genuinely thoughtful gift? With 27 exclusive frames to choose from, Sacori has a look for each individual personality on your list. Additionally, if you know someone on your list who would rather pick out their own fabulous frames, FYidoctors now also offers gift certificates.
Read on to discover our Sacori-inspired Holiday Buying Guide — a collection of distinct ideas designed to spark your gift-giving imagination for the tough to shop for Enlightener, Ponderer, Intrepid, Entrepreneur, Specialist or Executive in your life.
The Enlightener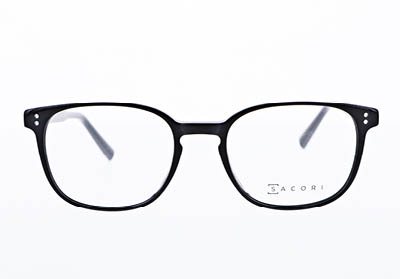 Sensible and intuitive, The Enlightener is a dedicated listener whose wheels are always turning. Their enthusiasm is infectious, and he or she has a remarkable way of welcoming new opinions from people of all walks of life. This frame captures The Enlightener's zest for life, as well as their ability to connect the dots and formulate distinct ideas. With a cat eye shape as precocious as its wearer, this frame is available in black, tortoise and grey.
The Enlightener would also love: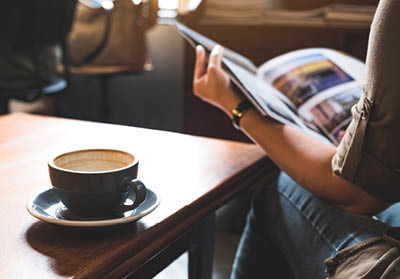 In addition to trendy eyewear, consider gifting a coffee table book to The Enlightener in your life. Not only are coffee table books beautiful to look at, but also offer pages of inspiration from which an individual can draw upon new ideas and perspectives.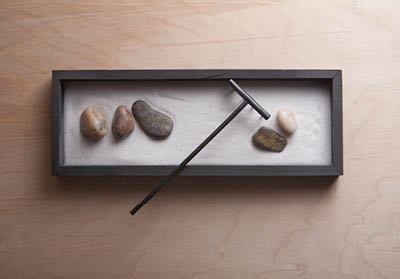 The gears in an Enlightener's mind are always grinding, so a gift like a miniature Zen garden is a fabulous way to help him or her clear their head. Taking a mental break can often lead to new epiphanies.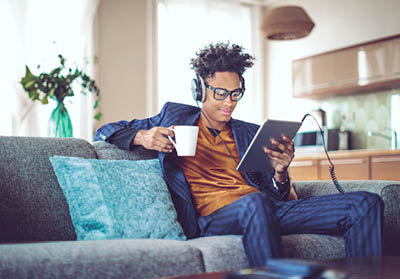 Satisfy The Enlightener's craving for information by giving him or her a podcast subscription. This present is perfect for enabling a person to consistently learn new things and have their curiosity piqued.
The Ponderer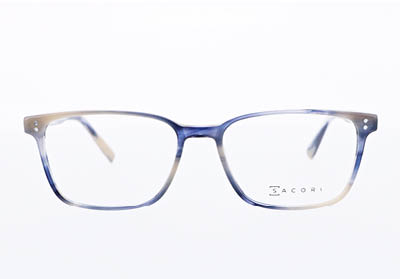 Perfect for a person who takes an idea and nurtures it until an especially brilliant thought is created, The Ponderer's rectangle frame is ideal for a dapper individual who prides themselves on their rational manner. The Ponderer acts with intention. This frame's wearer thinks before he or she speaks, and when their opinion is voiced everyone listens. Whether for sporting to board meetings or for reading their favourite book, this design's aesthetic goes beyond a fashion accessory to precisely articulate its wearer's persona.
The Ponderer also can't be without: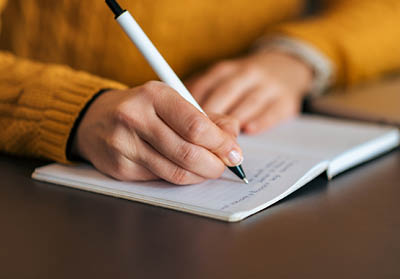 Consider giving The Ponderer you know a journal. Perfect for having on-hand to jot down new thoughts, brainstorm notes and elaborate on ideas, a journal will assist organizing The Ponderer's insights.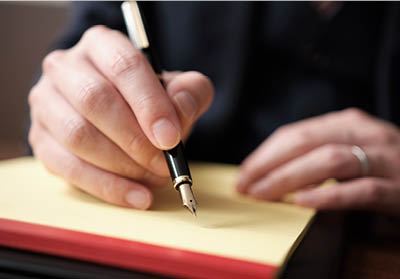 Giving a journal would not be complete without also providing The Ponderer on your shopping list a fountain pen. A pleasure to wield, marking down their ideas many iterations will be all the more meaningful.
Taking time out of one's busy day can be a challenge, but is especially so for a Ponderer. A mindfulness app is a gift that shows you are thinking about their hectic life and are conscious that he or she needs to clear the mind every once in a while.
The Intrepid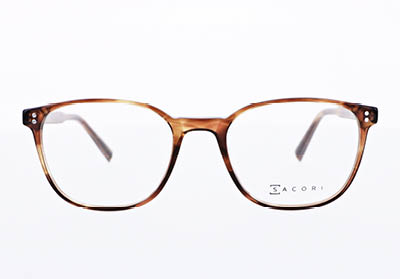 The Intrepid leaves it all on the line. He or she is consumed by their goals and will stop at nothing to see their dreams come to fruition — whatever the risk. With a sharp wit and worldly aura, these frames — like their wearer — leave a lasting impression upon all who have the pleasure to meet them. Perfect for attending networking events or for finding a quiet, contemplative moment to visualize their next step in building his or her empire, The Intrepid frames capture an individual's tenacity and courage.
The Intrepid would also enjoy:
The Intrepid in your life is always working towards their goals, as such, these individuals tend to have busy schedules. Help keep him or her on track with the gift of a physical day planner. Taking the time to write out appointments and meetings can greatly benefit dynamic personalities.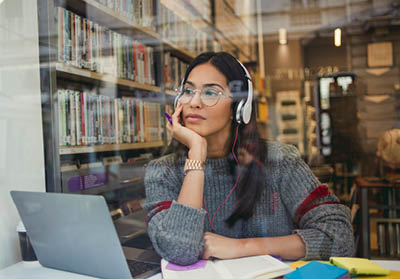 Noise cancelling headphones are ideal for when an Intrepid personality needs to buckle-down and focus. Whether they are working on a new business plan or checking off their to-do list, your gift will help him or her work more efficiently.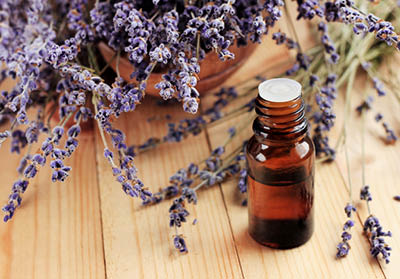 Not only does cancelling out distractions help one focus, but an Intrepid individual would also benefit from an essential oil diffuser. With scents that can aid this person in your life hone in on a task or take a moment to relax, a diffuser is a considerate gift.
The Entrepreneur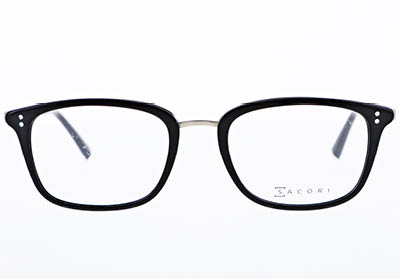 The Entrepreneur lives and breathes their passion. More than a means to make a living, this individual defines themselves by what they do — their side hustle, fulltime business or bright new idea is what makes them who they are. They have grounded roots that enable him or her to grow their dreams towards new heights. Like its wearer, this timeless frame sees opportunities where others don't and has the courage to capitalize on new ventures.
Perfect gifts for The Entrepreneur: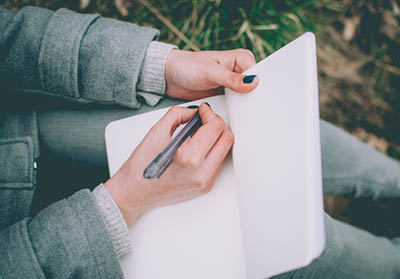 Ideas can sprout in the unlikeliest of places. Ensure The Entrepreneur in your life is always prepared for when inspiration strikes with a water proof notepad that can live in the shower, home gym, kitchen or be taken on an outdoor adventure without risk of damaging this individual's precious breakthroughs.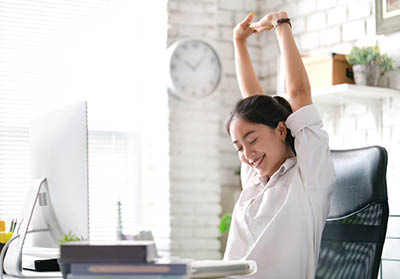 Whether The Entrepreneur works with their hands or faces a screen, the fact is he or she will spend a portion of their time using a computer to fill out orders, edit their next masterpiece or to go over the accounting. Sitting for long periods of time to complete a task can be tiring, so save this person on your list a backache by giving them an ergonomic seat cushion for their desk chair or morning commute.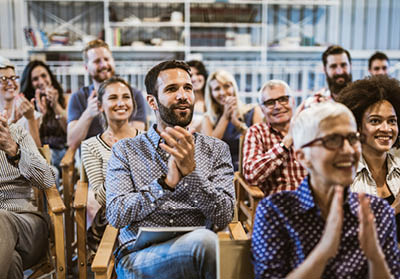 The Entrepreneur is always looking for opportunities to learn and expand their network. They thrive on meeting people and listening to new ideas that could spark their interest. Think about getting them tickets to a motivational speaker or a conference they've been dying to go to.
The Specialist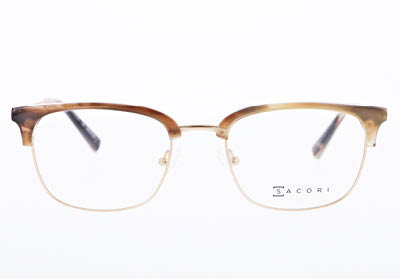 Priding themselves on honing their skills while continuously seeking perfection, The Specialist possesses a quiet confidence. Embedded in their personality, that self-assuredness lifts up the people around them and inspires others to also work towards elevating their own abilities. Akin to their wearer, these polished frames can easily adapt to any given situation — whether that is climbing the corporate ladder or entertaining friends after a productive work week.
Treat The Specialist to: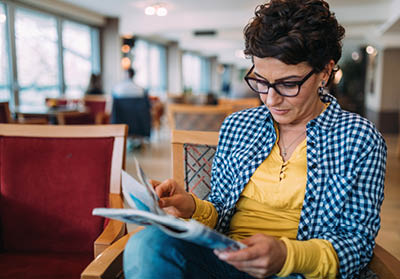 The Specialist on your list is always looking for ways to develop their craft. Buying him or her a magazine subscription to a publication that focuses on said craft will help them stay on-top of the latest news and innovations in their field.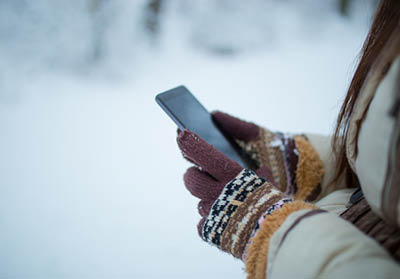 Whether The Specialist is commuting, walking the dog or running errands, he or she will feel the need to stay in-the-loop. A pair of touch screen gloves ensures that their hands stay warm during the chilly winter while maintaining access to their phone or tablet.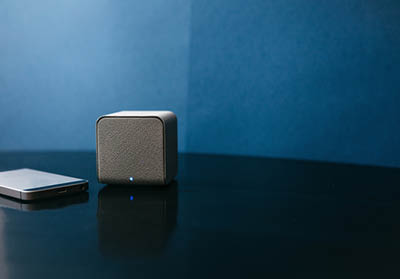 Music, podcasts and audiobooks are a source of inspiration and a way to focus for The Specialist. They listen while they work, so a Bluetooth speaker is an ideal gift for this individual to help keep them in the zone.
The Executive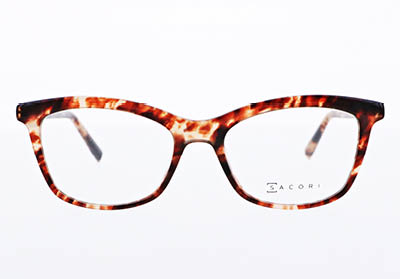 The Executive in business and in life, these frames are fantastic for the person who inspires you to push your boundaries. This individual's inner strength and keen intelligence is what draws others to their magnanimous personality. Like a firm handshake, purposeful step or a voice that knows how to take charge, these frames emulate the prowess and dignity of their wearer. Easily paired with a power suit or evening attire, this design is available in grey, tortoise and purple.
Additional Executive gift ideas: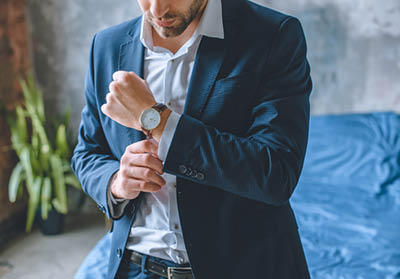 Keep the Executive you know on time by giving him or her a watch this holiday season. Not only will this tasteful gift help this personality get from meeting to meeting, but it will also add an air of distinction to their style.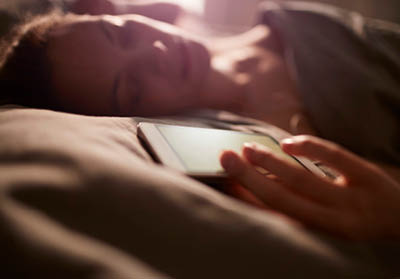 The first, quiet moments of the morning set the tone for the rest of the day. Ensure The Executive starts off on a good track with a sunshine alarm clock. Using a gradually growing light to wake one up naturally — as opposed to what can be a jarring start with a noisy alarm — can put an individual in a productive, positive mood from the start.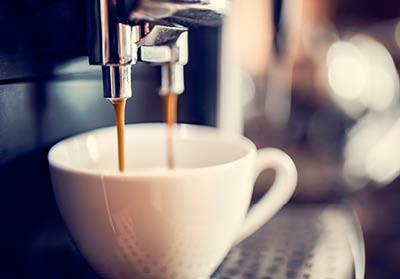 Waking up wouldn't be complete without the ritual of one's morning coffee. For The Executive, that routine goes one step further with the gift of an espresso machine — enabling him or her to put their natural ability to pick up skills to the test by crafting their own coffee.
These Sacori eyewear options only scratch the surface of the personalities represented by our carefully thought-out and lovingly crafted designs. Whether you are looking for gifts for the Influencer, Pursuer, Envisionist or Persuader on your shopping list, discover what other spirits Sacori captures by visiting our online boutique.