Lire la suite Faits saillants de la communauté/entreprise
FYidoctors CEO Wins The Ernst & Young Entrepreneur Of The Year® 2012 Prairies
Posted on April 9th, 2015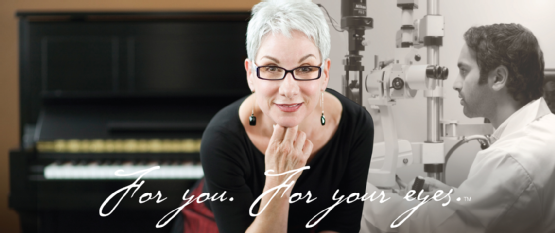 FYidoctors CEO Wins The Ernst & Young Entrepreneur Of The Year® 2012 Prairies

October 17, 2012

News Release

www.fyidoctors.com



FYidoctors is very pleased to announce that CEO and President, Dr. Alan Ulsifer, is the winner of the Ernst & Young Entrepreneur Of The Year® 2012 Prairies, the very same award received by the leading entrepreneurs behind many western Canadian success stories, including WestJet.

"Ernst & Young is pleased to congratulate Alan for being chosen by our independent judges as Canada's 2012 Prairies Entrepreneur of the Year. Alan was chosen among a very strong group of prairie finalists this year who showcase the diversity of visionary leaders that come from the West. We are very pleased to celebrate his innovation and leadership in our program," says Dean Radomsky, Calgary Ernst & Young Entrepreneur Of The Year Leader.

The award was announced Thursday, October 11th, at a gala in Calgary. After winning the category for 'business to consumer products and services', Dr. Ulsifer emerged as the overall winner for the Prairie region, competing against his fellow category winners representing leading and reputable companies spanning real estate and construction, technology, business to business products and services, cleantech, manufacturing, energy (public and private) and professional and investment services.

"Entrepreneur Of The Year is all about celebrating local leaders whose drive and determination has made a lasting impact on Canadian business," said Rob Jolley, Prairies Director of Entrepreneur Of The Year. "Alan's visionary leadership has single-handedly changed the face of the Canadian optometry industry."

After building one of Canada's largest independent optometry practices alongside his fellow optometrist partners, Dr. Ulsifer set out in 2006 to pursue a shared vision of merging practices and integrating health care, retail and manufacturing into a single entity — the first and only of its kind today. Since the company's inception in 2008, FYidoctors has quickly become an innovative force comprised of over 230 optometrists serving over 100 practices coast to coast.

"I often receive accolades for the successes of FYidoctors but the successes of our company come from the vision and commitment of our doctors, our staff and our management team. I am lucky to work alongside such a passionate and intelligent group and this incredible recognition belongs to them. While our drive isn't to receive awards but rather to promote eye health and patient care, something as honourable as this award serves to remind us that we are headed in the right direction."

As the winner of the Ernst & Young Entrepreneur Of The Year® 2012 Prairies, Dr. Ulsifer will join the 4 other overall regional winners (Pacific, Ontario, Quebec and Atlantic), for the national honour of Canada's Entrepreneur Of The Year 2012, to be presented at a gala celebration January 16, 2013 in Toronto. In June 2013, Canada's Entrepreneur Of The Year 2012 will move to the world stage to compete with more than 50 country recipients for the title of Ernst & Young World Entrepreneur Of The Year.

Read more here

FYidoctors is a private optometry owned eye care services company with its head office located in Calgary, Alberta and a fully automated production and distribution facility based in Burnaby, British Columbia. FYidoctors is currently one of Canada's largest providers of ophthalmic products and services with over 100 locations across the country. For more information please see our website: www.fyidoctors.com.