FYidoctors - Fort Saskatchewan is perfectly positioned to support the ever-growing inner-city community, as well as many surrounding rural populations who commute in for goods and services in this central Alberta region.
As an optometrist at this location, Dr. Tim Skwarok is passionate about caring for the vision needs of his patients, who he says feel like family. Read on to learn more about Dr. Skwarok and his experience in the industry.
1. What is your current role at FYidoctors?
I am an optometrist at FYidoctors - Fort Saskatchewan.
2. Briefly describe your educational background and training locations.
I completed my undergraduate degree in biological sciences at the University of Alberta, then shipped off to Boston, MA, to earn my doctorate of optometry at the New England College of Optometry.
I completed training at an ophthalmology practice called the Eye Centers of South Florida in Miami, concentrating on ocular disease and pre- and post-operative care for ocular surgical procedures like cataract surgery, corneal refractive surgery, and even some retinal surgery and oculoplastics.
In addition, I completed an externship at the Lynn Community Health Center in Massachusetts, where we provided primary eye care in a predominantly non-English speaking population. I also completed training in contact lenses and diagnosing binocular vision disorders at Merrimack Vision Care in Manchester New Hampshire. Lastly, I trained at the Providence VA Medical Center in Rhode Island, focusing on glaucoma, macular degeneration, neurological ophthalmic disorders and diabetic retinopathy.
3. What makes your clinic a unique place to work?
The small-city and family oriented atmosphere, as well as the wide age range of patients we serve. A day could consist of caring for a 6 month old, to a senior in their 90's. It's a diverse and growing community. Our patients are like family—it's a joy to get to know many of them very well and we're grateful for their loyalty.
4. What made you want to work in eye care?
The eye and our ability to see have always fascinated me, and I was so intrigued after dissecting a cow eye in high school. I also took a few vision and perception courses in university, and after working as an optometric assistant at an optometry clinic throughout university, I knew I had found my calling.
5. What do you love most about your job?
Developing relationships with my patients and making a difference in their lives. Optometry is unique because we're able to make multiple positive impacts, either big or small, over a course of a day or lifetime for a patient. Even if a patient presents to the clinic with no concerns, there's always some way to enhance their life before they walk out those doors. From diagnosing an ocular condition that leads to a life changing diagnosis, to the thank you and smile you get from simply fitting a patient into a new contact lens, it's a great feeling on a daily basis.
6. What's one of your favourite moments from working at the clinic?
There have been many great moments working at our clinic over the years, but there's nothing more memorable than when you inform a parent that we've successfully treated their child's amblyopia (lazy eye). Managing amblyopia can have a very positive impact, not only for the child at the time, but long after into their teen and adult life.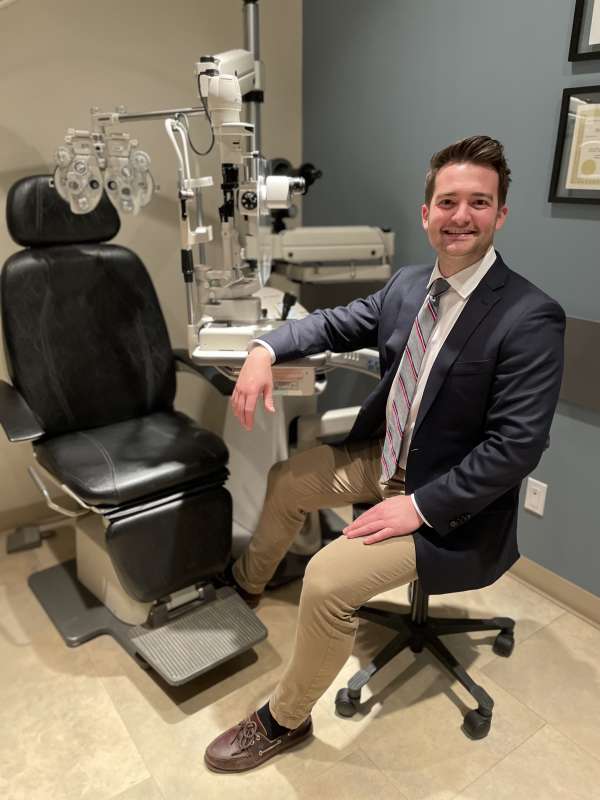 8. What excites you about the future of eye care?
Expanding our scope of practice here in Alberta, including but not limited to, lasers to treat glaucoma and posterior capsule opacification (sometimes referred to as "after cataracts"), and to perform superficial skin procedures like skin tag removal. Our clinic serves a large surrounding rural community and this would allow for more efficient and improved care to our patients.
9. What is some important advice you always give to your patients?
There is a lot about the eye that can shed light into a patient's overall health. It's important to have routine eye exams and seek an optometrist first when having a problem with your eyes or vision. It's vital to catch these conditions early and begin treatment as some could be sight or life threatening.
10. What's your personal eyewear style?
I'm a fan of tortoise and opaque frames, but nothing too bold or heavy. I also really enjoy a retro/trendy look from some of the metal frames of Tom Ford and our FYidoctors Sacori lines.
11. Where would we find you when you're not at FYidoctors?
Hiking, camping and skiing in the mountains. I also like to golf, play guitar and watch Oilers games.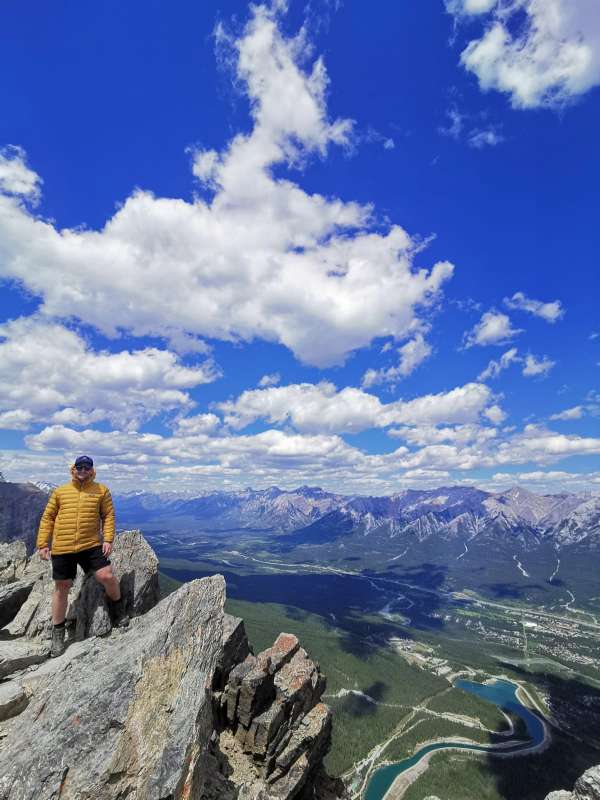 Book an appointment with Dr. Tim Skwarok at FYidoctors - Fort Saskatchewan today.