Eye exams for kids, peace of mind for parents.
Nearly 25% of school-aged children experience vision problems, according to the Canadian Association of Optometrists (CAO). These problems can be difficult to detect and often go unnoticed by parents. A comprehensive eye exam for children can give you and your child a clearer picture of their eye health and vision.
We understand the importance of regular eye exams for children, especially for preschool children. By having their eyes examined, you can ensure that their eyes are working properly and catch any issues, such as lazy eye, early on. Dr. Bunny Virk from FYidoctors emphasizes the impact of correcting vision problems, stating that "even the most skilled basketball player may perform poorly without proper depth perception". This example highlights how vision problems can impact more than just the sport - they can affect everyday life and the classroom as well.
Don't let your child's vision problems go unnoticed. Schedule a comprehensive eye exam with FYidoctors today to give them the best start in life.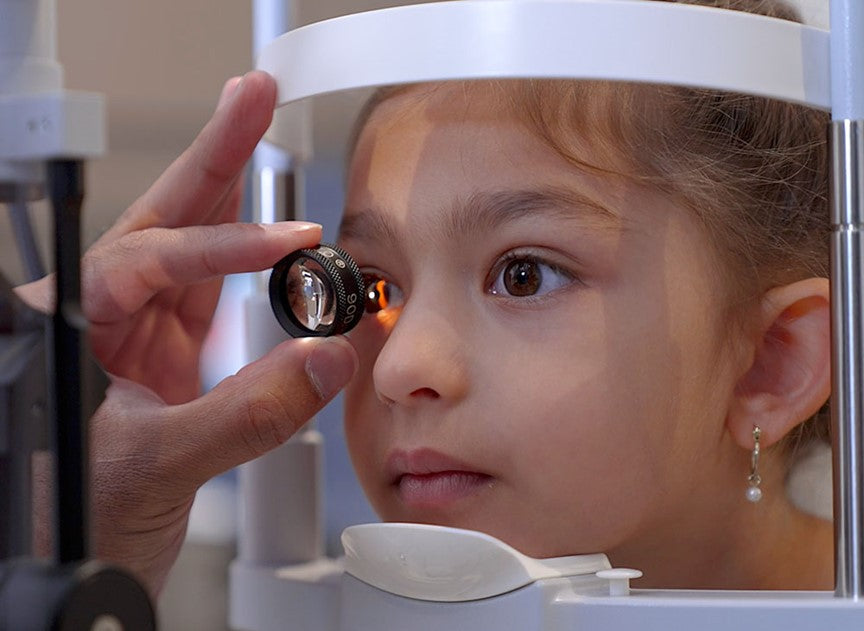 Book your child's eye exam today
Developing eyes can develop issues
Our optometrists help children of all ages stay engaged and at ease while they evaluate the following:
- Visual acuity
- Convergence
- Eye tracking/ocular movement
- Binocular vision
- Colour vision
- Pupils
- Pressures
- Refraction
- Ocular health