Letter from a Patient! Kuddos to Dr. Jason Alexander and his team!
Posted on April 9th, 2015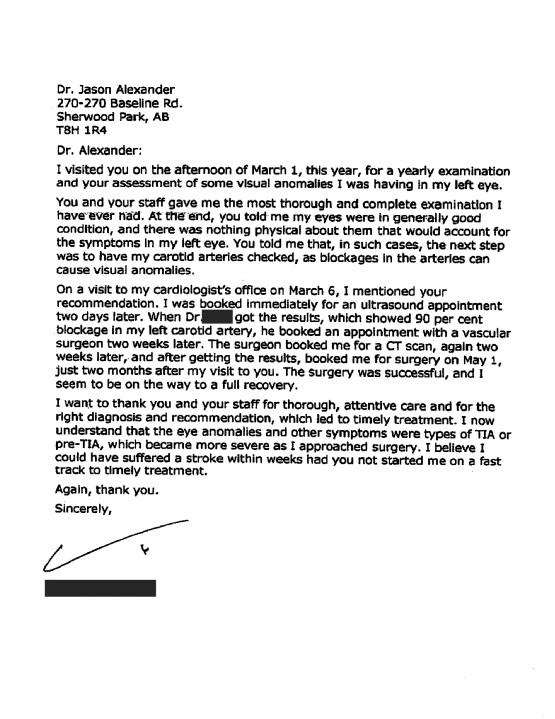 We just wanted to share a heart warming story from one of our patients who was treated by Dr. Jason Alexander in Sherwood Park. Just another reminder about the importance of getting a comprehensive eye exam from a qualified Optometrist. Kudos to Dr. Alexander who exemplified excellence in patient care...something we continue to strive for at FYidoctors.