Spring Eye Care Tips
Posted on June 13th, 2016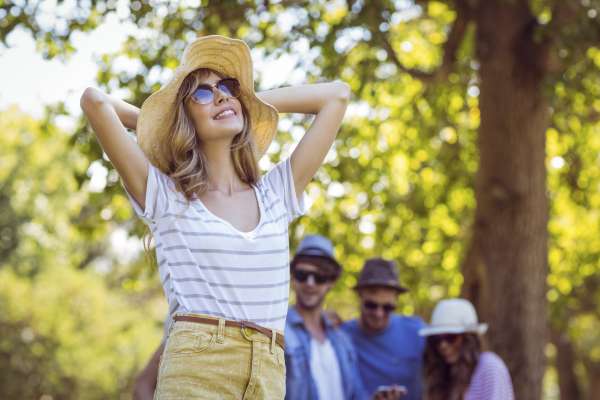 Spring is in the air. It's time to get outside and enjoy it while you can. Spring also marks the beginning of allergy season and bright UV rays. To help you get the most out of the season while protecting your eyes, we've compiled a list of helpful tips for spring eye care.
Allergies?
You may think your red, itchy, and teary eyes are due to spring eye allergies. They could very well be, but they could also be symptoms of an eye infection, dry eyes, or inflammation.
Hello, Sunshine
Protecting your eyes from harmful rays is important year-round, but as things heat up, it becomes paramount. Your best bet is to select a pair of shades that block 100% of UV rays.
Something to Reflect On
If you spend a lot of time out on the water or driving, you might want to invest in polarized lenses. They help to reduce the intensity of the reflection off of surfaces such as water, cars, and cement.
Be a Good Sport
The time has come to start enjoying outdoor sports again and with it comes the risk of an eye injury. If you or your family members play sports, you should consider looking in to proper eye protection to wear while you play.
Holiday Time
If you're planning a sunny vacation this spring, remember to pack a hat and sunglasses for everyone in the family to protect your eyes from those sunny destination rays.
For more information on how you can take care of your eyes this spring and all year long, visit an FYidoctors near you.