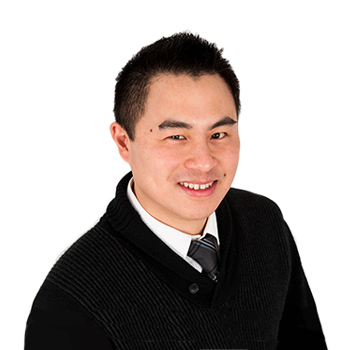 Dr. Justin Chan is a fully licensed optometrist in Ontario and in the state of Michigan. After completing his Bachelor of Science degree at the University of Windsor, he went on to graduate from the University of Waterloo School of Optometry in 2002 with Dean's Honours standing. He was president of his graduating class and was awarded with the Canadian Association of Optometrists Award of Merit for outstanding contributions to the optometric community.

Dr. Chan has extensive experience as the owner of a full-scope optometric practice and in 2016 he integrated his office with FYidoctors. Dr. Chan is very passionate about the treatment and management of eye diseases. He actively incorporates advanced technology into his eye exams and utilizes multiple forms of digital imaging and measurements.

Dr. Chan also works closely with local area ophthalmologists where he is involved in managing conditions such as cataracts, glaucoma, dry eye disease, diabetic retinopathy and macular degeneration. Dr. Chan has also worked as a clinic optometrist at several Lasik vision correction centers and is very experienced in many aspects of laser refractive surgery. Dr. Chan has also had laser eye surgery to his own eyes.

Dr. Chan also enjoys mentoring student eye doctors. He has also lectured on eye health conditions to several local area medical physicians.

Dr. Chan enjoys spending time with his wife and children. He also loves hockey.

Dr. Chan is absolutely thrilled to have joined the team at FYidoctors and is seeing patients at both the Windsor and LaSalle locations.