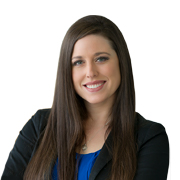 Dr. Engs was born and raised in the west Galt area of Cambridge and graduated from Southwood S.S. She grew up swimming competitively with the Cambridge Aquajets and received a Division I athletic scholarship to Colorado State University where she was a top point scorer and team captain. She completed her Bachelor of Science in Biology in 2007.
Dr. Engs moved to Chicago to attend the Illinois College of Optometry where she received her Doctor of Optometry degree in 2012. Her fourth-year externships included working at the Veterans Affairs Hospital in West Palm Beach, Florida, the OMNI Eye Services of Atlanta, Georgia, and working in a private practice near Denver, Colorado.
Dr. Engs completed a one-year residency in Primary Care/Ocular Disease at NOVA Southeastern University in Fort Lauderdale, Florida. She worked extensively with glaucoma and retinal specialists, supervised and evaluated third and fourth year optometry students in clinical settings, and provided on-call emergency services during her residency.
Dr. Engs is a member of the Canadian Association of Optometrists, the Ontario Association of Optometrists, the College of Optometrists of Ontario, and is board certified in both Canada and the United States.
Since returning to Canada in 2013, Dr. Engs has been employed as an optometrist in Mississauga as well as teaching and supervising interns in the Ocular Health and Primary Care Clinics at the University of Waterloo School of Optometry. She manages glaucoma and dry eye patients at the university clinic and takes care of ocular emergencies. Dr. Engs is now pleased to offer her expertise to patients at FYidoctors in Cambridge as well.
In her spare time Dr. Engs enjoys reading, travelling, skiing, beach volleyball, swimming, working out, taking her dog Quinn for walks, and spending time with friends and family.