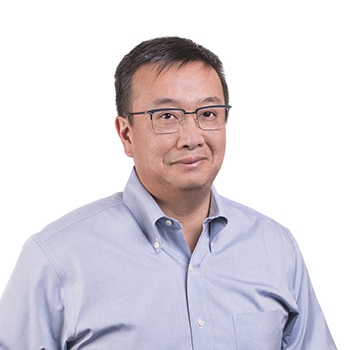 Dr. Winston Koo is a graduate of the University of Waterloo where he earned his Bachelor of Science (Hons) and Doctor of Optometry degrees. He holds a certificate in the management and treatment of ocular disease from Northeastern State University.
Dr. Koo established the Bay Street clinic in 1993. In 2008, he helped found FYidoctors which has now grown to become one of the country's largest providers of eye care and eye wear.
Dr. Koo has served on numerous advisory boards and panels for the contact lens and laser eye surgery industries. He acts as a clinical consultant for several multinational pharmaceutical companies. His areas of interests include specialty contact lens fitting and the management of ocular disease. Dr. Koo is a member of Canadian Vision Care, a charitable organization providing volunteer eye care to the less fortunate.
In his time away from the clinic, he enjoys travel, golf and spicy food with his wife Monika. Dr. Koo looks forward to seeing you at either the new flagship in Commerce Court or the original College Park clinic.